Temporary residence permit 'Entrepreneur/independent professional'
Do you have a business creation project in France and would like to settle there?
Foreign company founders who are nationals of the EU, EEA or Switzerland are automatically entitled to pursue their activity in the same way as a French national.
To engage in a commercial, craft or industrial activity on French soil, you must hold a residence permit that entitles you to do so if you are from outside the EU, EEA or Switzerland. British citizens must now also apply for a residence permit for all arrival after January 1, 2021. Algerian citizens are subject to the stipulations of the French-Algerian Agreement (refer to our fact sheet on the topic).
For foreign company founders from outside the EU, the EEA or Switzerland wishing to set up a company in France, there exists a specific residence permit: the "Entrepreneur/Self-Employed" temporary residence permit
Eligibility
To be eligible, the entrepreneur must provide evidence of:
an economically viable activity and, if he/she joins an existing company, its capacity to pay himself/herself sufficient remuneration (at least equal to the minimum wage, i.e. €20,966.40 as of May 1, 2023),
an activity compatible with public safety, health and order requirements.
The "Entrepreneur/Self-Employed" temporary residence permit authorises the exercise of the commercial activity in connection with the project presented.
 Authorised length of stay
The validity period of this residence permit is 12 months, renewable subject to conditions.
Procedure
Where to apply
You live outside France
Applicants living outside France should apply for a long stay visa equivalent to a residence permit (VLS-TS) marked 'Entrepreneur/independent professional' to the French consular authorities in their usual place of residence.
This VLS-TS is valid for 12 months and entitles its holder to engage in commercial activity.
More information on France-visas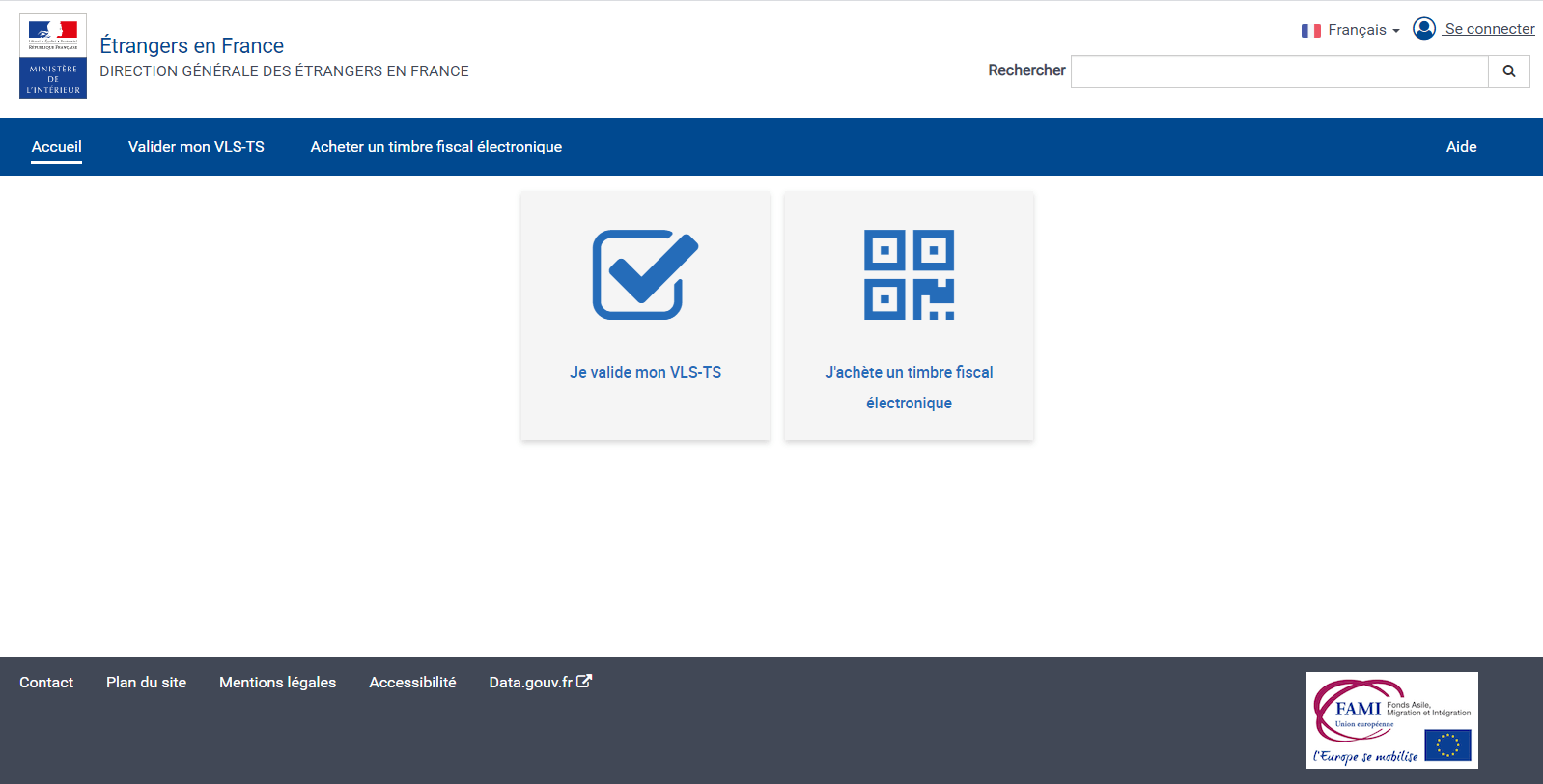 Once in France, entrepreneurs must validate their VLS-TS online with the OFII via the dedicated platform: administration-etrangers-en-france.
No application for a residence permit with the Prefecture is required during the first year of stay.
The foreign national is then asked to attend a compulsory medical examination and/or welcome visit.
Validate online your VLS-TS!
You are already living in France
If applicants are already living in France under a different type of residence permit, they will need to apply to the Préfecture (office of the Prefect, the local representative of national government) in their place of residence for a change of status.
The person concerned will be given an 'Entrepreneur/independent professional' temporary residence permit valid for 12 months on a renewable basis,
When should I begin the procedure?
The procedure should be initiated no earlier than three months before the date of arrival in France.
If the applicant is already living in France, the procedure should be initiated two months before the previous residence permit expires.

Documents required
Applicants can obtain a list of exactly which documents are required for a residence permit application from the authority responsible for handling the application, either in person or via its website.
As an indication, you can download a list of documents that must be submitted with an application for an 'Entrepreneur/independent professional' temporary residence permit.
List of documents to provide
Cost of the residence permit
Applicants must pay a tax of €200 to the French Immigration and Citizenship Office (French Office of Immigration and Integration – OFII) at the time of online validation. In addition to this tax, stamp duty of €25 is also charged on residence permits.
In addition to this administrative cost of €225, the long-stay visa authorizing entry into France costs €99.
Extending your stay
Renewal
Renewal applications must be submitted in the two months before the residence permit expires.
Applicants must produce documents showing that they continue to meet the conditions of issuance of their permit.
For the renewal of an "Entrepreneur/Self-Employed" residence permit, the applicant must be able prove continued fulfillment of the conditions set out for permit eligibility, at the time of the application for renewal with the Prefecture.
Company founders must also provide proof of the Company's continued activity and proof of resources derived from this activity equivalent to the SMIC, i.e. €20,966.40 as of May 1, 2023.
Administrative cost: €225
Change of status
In the event of a change in the holder's professional circumstances, a change of status may be considered upon expiry of the first residence permit.
Resident card
After five years' regular and uninterrupted residence in France, an application may be made for a residence card authorizing the holder to stay and undertake any paid employment in France (subject to having the required qualifications for regulated professions).
Residence cards are issued for 10 years on a renewable basis.
Is your family coming with you?
Families accompanying foreign talents with this type of status are not eligible for the fast-track procedure, but can apply for a residence permit independent of that of the primary applicant (visitor status, employee status if the person in question has found a job in France for example).
Otherwise, families may apply for residency in France under family reunification terms. Family reunification terms apply when foreign nationals having resided in the country legally for at least 18 months wish to have their spouse and children join them.