EU, EEA and Swiss nationals
Nationals of the European Union (EU), the European Economic Area (EEA) and Switzerland have the right to move freely within the European Union.
Consequently, they can enter national territory without any admission decision by the authorities and are free to enter French territory without a visa and to settle and work in France without applying for a residence permit or a work permit.
Helpful tip: 
The post-Brexit transition period expired on December 31, 2020.
British citizens are now considered non-European citizens.
For more information about what apply to them from now on, do not hesitate to read our dedicated sheet "Fact sheet: British nationals and their family members"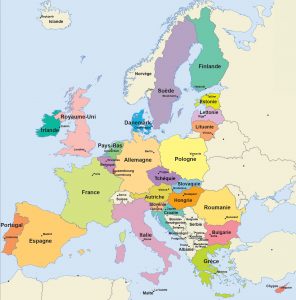 EU and EEA Member States and Switzerland
| | | |
| --- | --- | --- |
| Austria | Greece | Norway* |
| Belgium | Hungary | Poland |
| Bulgaria | Iceland* | Portugal |
| Croatia | Ireland | Romania |
| Cyprus | Italy | Slovakia |
| Czech Republic | Latvia | Slovenia |
| Denmark | Liechtenstein* | Spain |
| Estonia | Lithuania | Sweden |
| Finland | Luxembourg | Switzerland |
| France | Malta | |
| Germany | Netherlands | |
* Member States subject to the principle of freedom of movement in France by virtue of belonging to the European Economic Area.
Entry and stay into French territory for EU nationals
To enter French territory, foreign nationals must be in possession of a valid national identity card or passport. No other documents are required. The French authorities reserve the right to refuse entry into French territory.
EU nationals wishing to live in France must register at the town hall in the municipality where they are staying within 3 months of arriving in France.
Concerned nationals may optionnaly apply for a residence permit 'Citoyens UE/EEE/Suisse' at the Préfecture of their place of residence in France.
Exercise of a professional activity
EU nationals can have a professional salaried or self-employed activity, without any particular procedure.
To work in a regulated profession, it is necessary to have a qualification specific to that profession and when applicable the authorization of the competent authority.