Residence certificate for "Non-salaried professions"
Are you an Algerian national wishing to engage in commercial, craft or industrial activity for a period of more than 3 months in France?
You must apply for a residence certificate stamped "non-salaried profession".
Conditions
Algerian nationals enjoy freedom of establishment in France and are issued a renewable one-year residence certificate stating their commercial, craft or industrial activity.
To be eligible, applicants must:
bear a long-stay visa for those exercising a "non-salaried profession"
be registered with the trade and companies register, the trades register or a professional order;
comply with any regulatory requirements in the relevant sector.
Authorised length of stay
The validity period of this residence permit is 12 months, renewable subject to conditions.
Procedure
Where to apply
You live outside France
For applicants residing outside France, the French diplomatic Cconsular Aauthorities of their usual place of residence shall issue the long-stay visa stamped for "non-salaried professions".
This visa is valid for 3 months and authorises bearers to exercise professional activity upon arrival in France after proof of registration in the legal registers.
Once in France, the holder must apply for the "non-salaried profession" residence certificate from the Prefecture of their place of residence in France, at the earliest opportunity and within 2 months of his arrival in France.
You are already living in France
If applicants are already living in France under a different type of residence permit, they will need to apply to the Préfecture (office of the Prefect, the local representative of national government) in their place of residence for a change of status.
Subject to eligibility, the relevant party will be given a certificate of residence marked "non-salaried professions".
When should I begin the procedure?
The procedure should be initiated no earlier than three months before the date of arrival in France.
If the applicant is already living in France, the procedure should be initiated two months before the previous residence permit expires.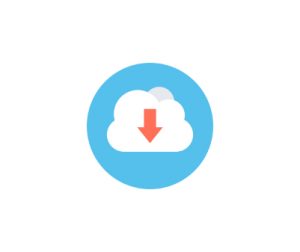 Documents required
Applicants can obtain a list of exactly which documents are required for a residence permit application from the authority responsible for handling the application, either in person or via its website. Contact the relevant consular or diplomatic authority or Préfecture to obtain a list of required documents.
As an indication, you can download a list of documents that must be submitted with an application for a certificate of residence marked "Non-salaried professions".
List of documents that must be submitted
Cost of the residence permit
The first residence certificate is issued free of charge.
The long-stay visa authorizing entry into France costs is €99.
Extending your stay
Renewal
The Algerian residence certificate marked "non-salaried profession". should be renewed every year. When reviewing an application for renewal, the competent service within the Prefecture check the conformity and the reality of the industrial or commercial activity by requesting specific supporting documents (lease or domiciliation contract, tax status slip, etc.).
The prefecture also checks whether the activity respects the rules and regulations of the profession (hygiene, safety, etc.) and ascertains that they do not constitute a threat to public order.
Find the competente prefecture
Administrative Cost  : 225 €
Change of status
In the event of a change in the holder's professional circumstances, a change of status may be considered at the Préfecture in the two months before the residence permit expires. They will be required to prove eligibility for the new residence permit requested.
Is your family coming with you?
Families accompanying foreign talents with this type of status are not eligible for the fast-track procedure, but can apply for a residence permit independent of that of the primary applicant (visitor status, employee status if the person in question has found a job in France for example).
Otherwise, families may apply for residency in France under family reunification terms. Family reunification terms apply when foreign nationals having resided in the country legally for at least 12 months wish to have their spouse and children join them.