Welcome to la French Tech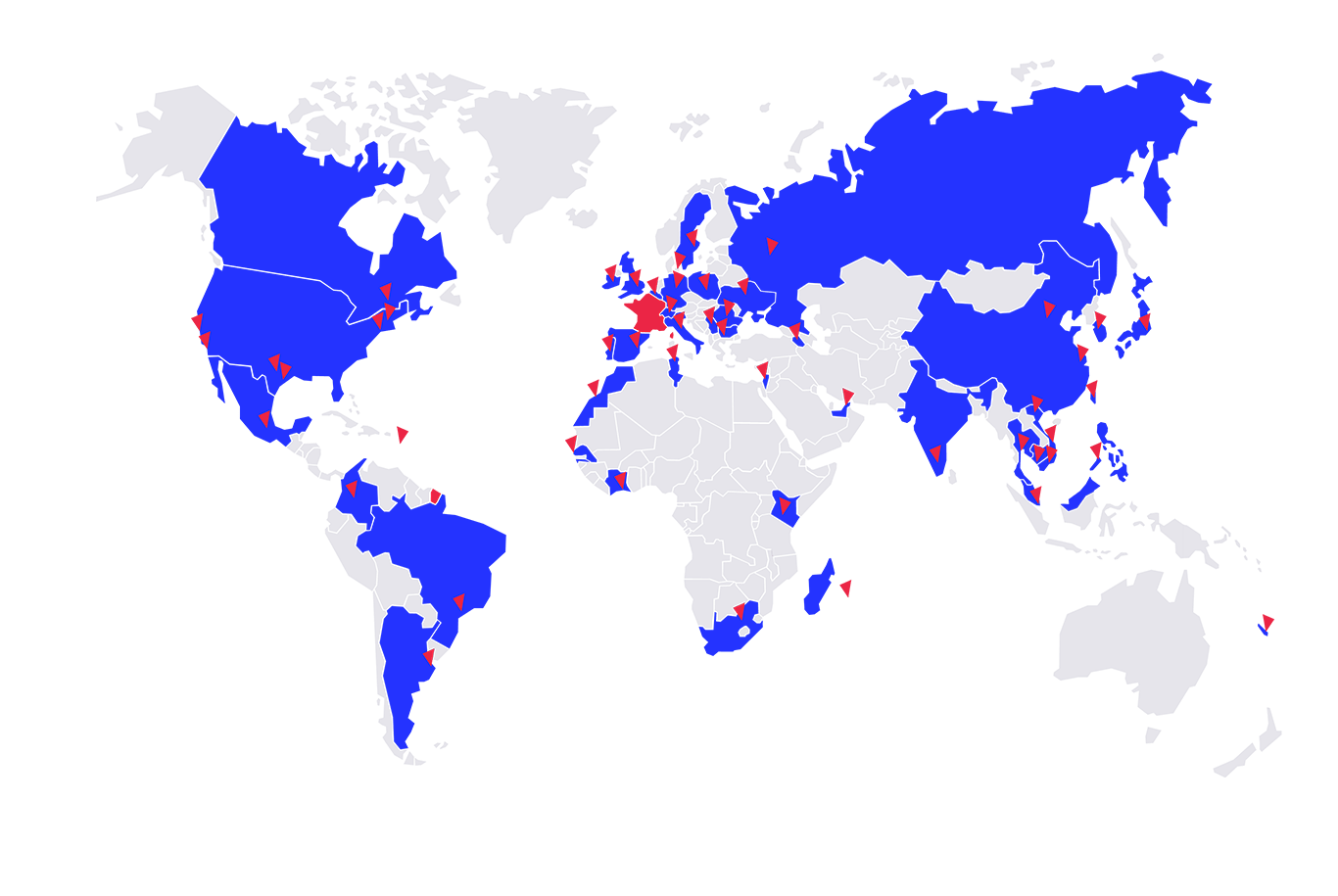 La French Tech aims to bring out successful start-ups by building on the initiatives of its members.
These members are the start-ups themselves, but also the talent working forwithin the start-ups ecosystem (VCs, large groups, media, public operators, research institutes, etc.). Everybody wants the same thing – to make France one of the most attractive countries in the world for start-ups keen to launch themselves, open up new international markets and build a meaningful future.
French Tech, by having operations in 13 capital cities and 45 French Tech communities in France, is as close as possible to its ecosystem. But also in nearly 100 cities around the world.
Would you like to join La French Tech? Find all the answers to your questions!
Support for startups
French Tech helps all members of its ecosystem to create exchanges and help them grow. This support can take a number of forms:
French Tech Visa
One of the latest initiatives to attract foreign talent to France is the introduction of the French Tech Visa. This is a simplified procedure, dedicated to operators within the ecosystem, enabling the "Talent Passport" to be obtained as a multi-year residence permit for 3 categories of Tech talent:
French Tech Visa for Founders: for international start-up founders selected by partner incubators and accelerators;
French Tech Visa for Employees: for international talents recruited by French companies based in France recognised as innovative by the French Ministry of Economy ; and
French Tech Visa for Investors: for international investors wanting to settle in France
French Tech Central
In order to simplify the development of start-ups, French Tech created French Tech Central, located within Station F in Paris and in important locations in French Tech capitals.
This public service offering makes it possible to:
offer support for start-ups by public operators, in different formats, such as office hours, workshops, masterclasses,
arrange collaborations between start-ups and public operators, depending on opportunities, in the context of public procurement procedures, open innovations or beta-tests.
To make an appointment with a member of French Tech Central, including the Welcome Office
Masterclass dédiée
As part of French Tech Central, the Welcome Office regularly invites you to join Masterclasses on how to establish foreign talent in France. We cover all topics relating to this subject – visa & residence permits, taxation, health, etc. It is also an opportunity to join our team and talk with us directly.
To see the French Tech Central programme: french-tech-central.com/en/program/
You will also find them in our diary