Guadeloupe
French overseas territories
There are 12 overseas territories: Guadeloupe, French Guiana, Martinique, Réunion, Mayotte, New Caledonia, French Polynesia, Saint Barthélemy, Saint-Martin, Saint-Pierre and Miquelon, the French Southern and Antarctic Lands, and the Wallis and Futuna islands, which together have almost 2.6 million inhabitants. Because of its overseas territories, France is the only EU country that is present in three separate oceans. They help consolidate France's second place worldwide in terms of maritime reach and make a telling contribution to the rollout of the country's maritime and "blue growth" policies. These territories enshrine the future of energy as they are the "100% renewable energy" forerunners of the energy transition and the promotion of clean transportation.
Guadeloupe: a French region at the heart of the Americas
Guadeloupe is located in the Caribbean, around three hours flight from the United States of America, and enjoys a strategic geographic location at the crossroads
of commercial routes, at the forefront of the American continent, and in the axis of the Panama canal.
Recognized as a biodiversity hotspot, Guadeloupe is an archipelago comprising six main islands (Basse-Terre, Grande-Terre, La Désirade, Marie-Galante, Terre-de-Bas, Terre-de-Haut) and an array of islets.
It represents French expertise at the heart of the Antilles. Guadeloupe has one of the highest GDP per inhabitant in the Caribbean area and the highest human development index (HDI), under which it is ranked 38th in the world. Guadeloupe enjoys great patrimonial and cultural wealth, coupled with abundant cultural and artistic creativity (festivals, musical productions, painting, dancing).
Numerous infrastructures serving economic development
Guadeloupe has port installations bringing together 13 versatile port, 10 fishing port and three marinas. Among these infrastructures, the Grand Port Caraïbes – certified ISO 14001 since 2013 – is recognized and regularly complimented for the quality of its services at Caribbean level.
Guadeloupe has five aerodromes, and the Guadeloupe Pôle Caraïbes airport, with a capacity to welcome four million passengers per year, is the leading airport among France's overseas départements and regions.
Numerous major projects are scheduled, including the new university hospital and the development of a digital highspeed broadband network by 2022.
The presence of traditional strategic industries as well as emerging sectors with a high development potential
Guadeloupe's key strengths lie in its traditional growth markets (tourism, agriculture and agri-transformation, fishing and marine activities, arts and craft), other growth markets (renewable energies and construction in tropical climes, ICT) and in emerging sectors (personal services, silver economy, digital technology, cultural and creative industries, waste treatment, water and sanitation).
The organization into sectors, clusters and centers of excellence is taking shape to facilitate the penetration of innovations, better support businesses in their transformation process (digitalization, ecological and energy transition, new economic models, modernization and adaptation of their productive tools), and in their internationalization.
The accreditation of the Jarry area as a "Territoire d'industrie" will strengthen Guadeloupe's attractiveness, while ambitious projects are underway, such as the setting up of a technopole bringing together innovative industries and services, combined with research capabilities and state-of-the-art training.
One of the biggest concentrations of scientific personnel
In terms of research and innovation, Guadeloupe has a large public research body, with 830 professionals dedicated to R&D (researchers, teachers-researchers, engineers, technicians) split into around twenty organizations and laboratories which are recognized internationally.
Innovation clusters and technology networks (Synergîle – Guadeloupe Tech, maritime cluster, RITA network) are contributing to linking work to facilitate partnership projects. Three fields of strategic activities have been established in the strategy of intelligent specialization: upgrading the diversity of island resources; management and prevention of risks in the Caribbean environment; promotion of creative industries, with the information and communication technologies as a cross-sectional fulcrum.
Welcome to Guadeloupe
The Business France Invest representative in Guadeloupe assists international companies wishing to establish themselves in Guadeloupe by:
Providing them with information on the market
Supporting them in structuring the project
Linking them up with key players in connection with the project
Supporting them as they seek regional and European funding
Providing them with international assistance once established in Guadeloupe
Your regional contact
Aurélie DEGLAS
Business Export and Internationalisation Officer
Business France Invest Correspondent
Guadeloupe Regional Council
aurelie.deglas@cr-guadeloupe.fr
+590 690 524 648
Where to apply for a residence permit
Guadeloupe Prefecture
Pointe-à-Pitre Sub-Prefecture
Departmental Immigration and Integration Centre
Place de la Victoire – 97110 POINTE-A-PITRE
To contact the Foreign Office : accueil-etrangers-pap@guadeloupe.pref.gouv.fr
Education
Guadeloupe boasts an extensive range of schooling establishments across its territory, from pre-schools to universities, with:
298 primary schools and 88 lower and upper secondary schools (including multiple specialisations: hotel and tourism, agriculture, audio-visual, etc.) ;
8 establishments dedicated to continuing education and apprenticeships and the University of the West Indies (offering courses in medicine and law, in particular).
With this wide range of specialised offerings reflecting the region's fields of excellence, Guadeloupe can count on a qualified workforce that can meet the needs of companies wishing to set up in the region.
International school programs
French Tech in Guadeloupe
The digital economy, which is growing rapidly in Guadeloupe as elsewhere, has sparked a proliferation of highly diversified players – from start-ups to large corporations – in areas of activity experiencing constant change.
In line with this growth, Guadeloupe joined the French Tech community in May 2020, when the Guadeloupe Tech association earned its label. Founded in 2013 by eleven digital players, Guadeloupe Tech has grown over the years to become a prominent cluster in its field, now with 110 member companies.
The main objectives of GuadeloupeTech are to enjoy a broad reach, innovate, unite and represent, all thanks to digital technology.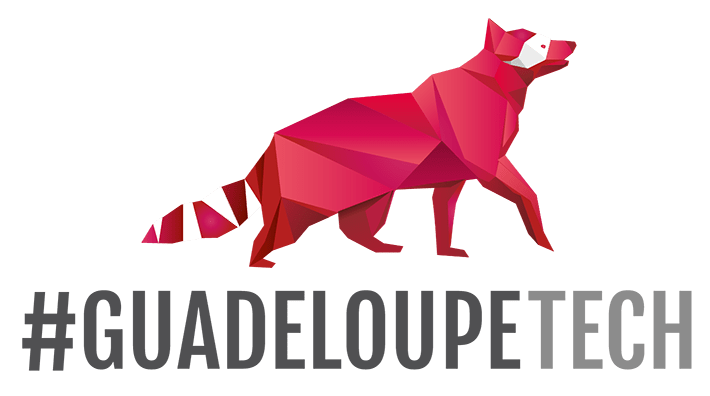 Discover Guadeloupe
A land of cultural cross-pollination, combining traditions and innovations, Guadeloupe offers an incredible array of cultures, history and heritage. In many fields – music, painting, literature – many artists have produced works that have won over a wide audience, at the local, national and even international levels. The Guadeloupe Islands, "there are so many islands within them".