News
1 July 2020
COVID-19 : Entry and stay of foreign talents in France
On March 16, 2020, the French President of the Republic decided to take measures to minimize contact and travel. A containment system is in place throughout the territory since Tuesday, March 17. As of June 15, 2020, a new stage of deconfinement has begun.
Reopening of all borders of the European Union and of the Schengen area has been decided as of June 15, 2020.
Thus, travels between non-European countries, where the epidemic is under control, and the EU is again possible as of July 1st. The list of States is available on the website of the Council of the European Union. Travel restrictions should be lifted for countries listed in the recommendation, with this list being reviewed and, as the case may be, updated every two weeks.
In France or abroad, you are wondering about your situation? Let us guide you and do not hesitate to contact us for further details through our contact form.
For more information on financial and social governmental measures, see also our FAQ.
Contact us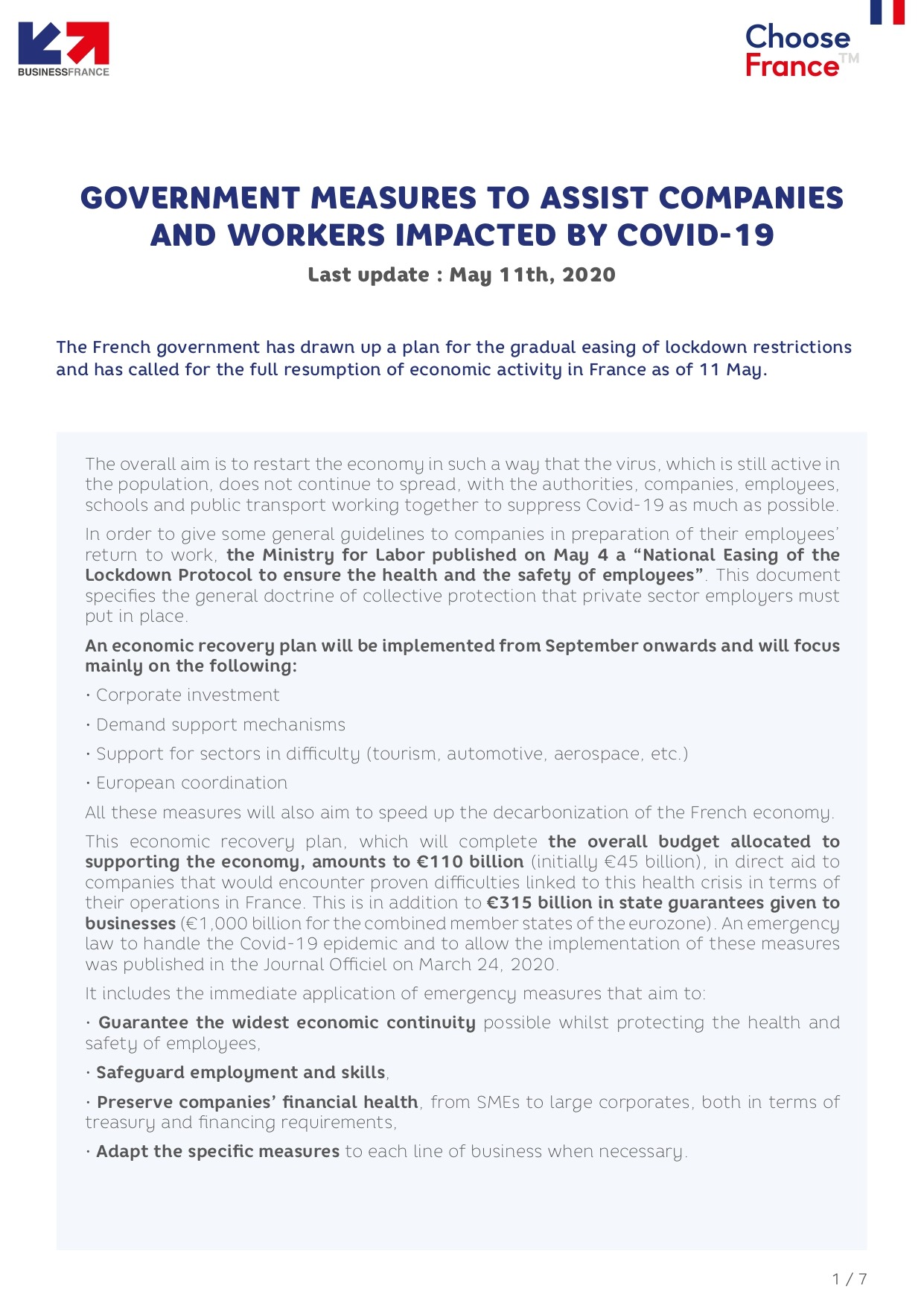 You are a company, check the government measures to assist companies and workers impacted by COVID-19
Government actions