News
29 March 2022
Annual Report 2021: Foreign investment in France
2021, a record year for France's attractiveness
In early March 2022, Business France published its 2021 Report on International Investment in France. It shows strong growth in international investments in 2021. The level reached is historic, France has never been as attractive as in 2021.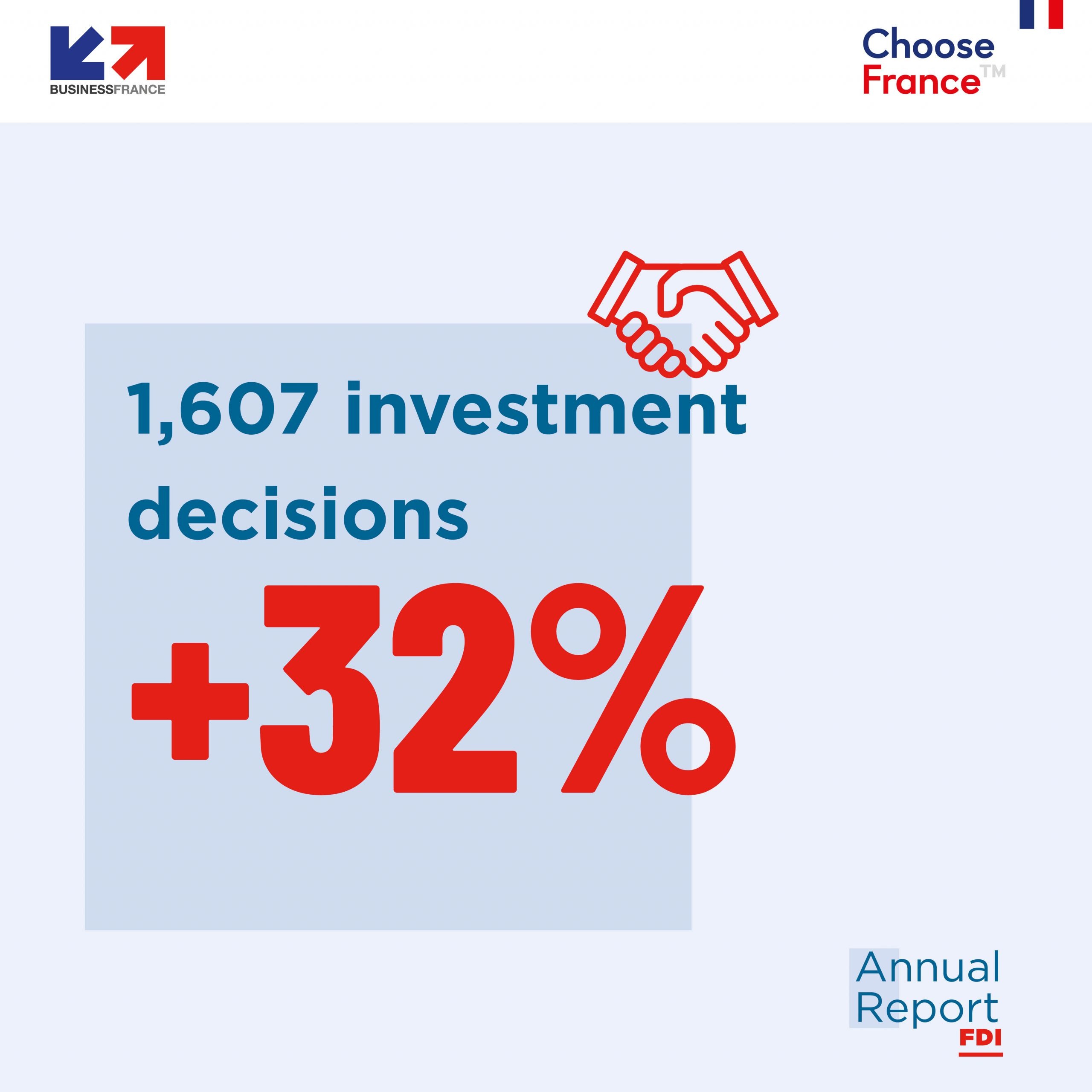 1,607 new foreign investment decisions
France attracted 1,215 new foreign investment decisions in 2021 which corresponds to an increase of 32% compared to 2020 and approximately 31 investment decisions per week.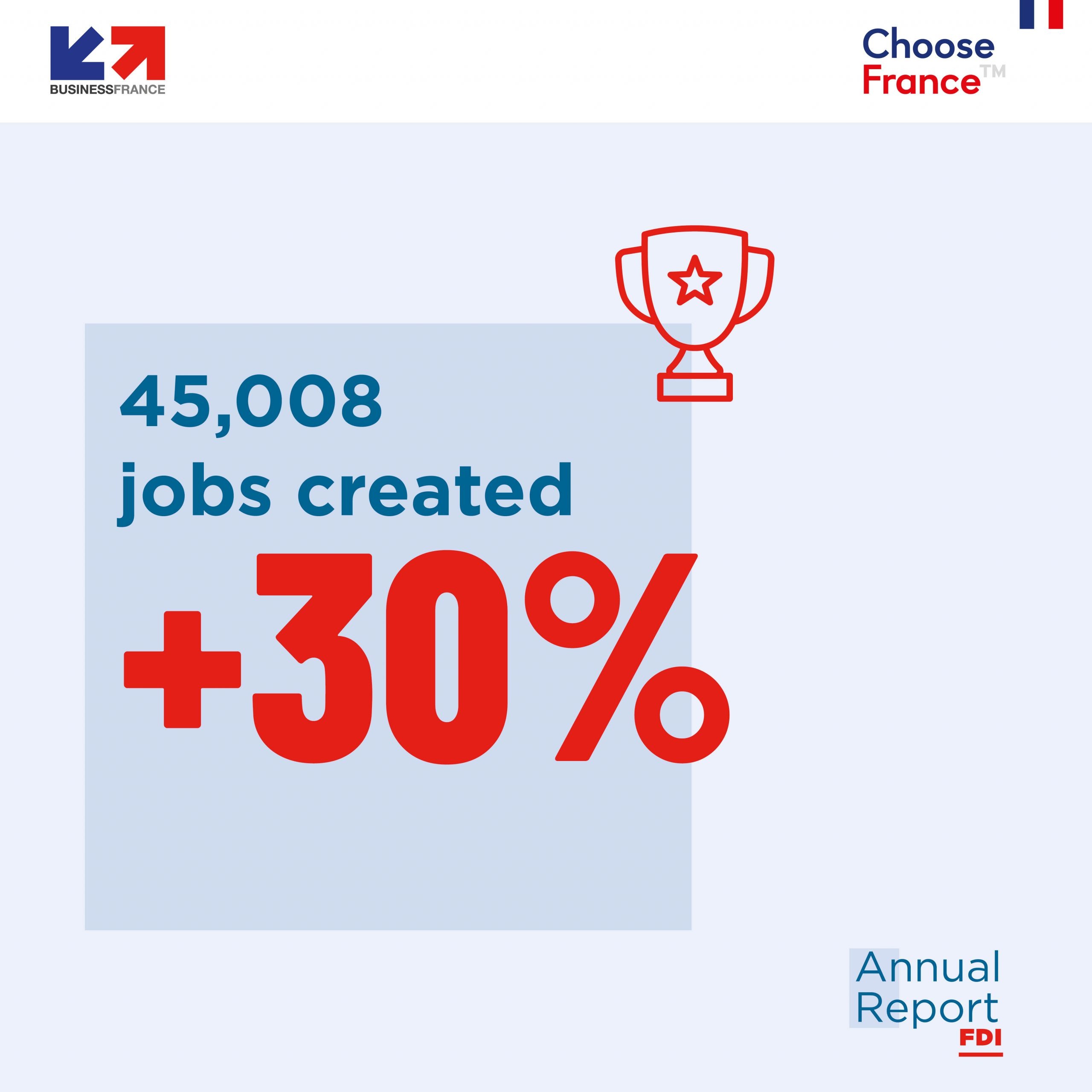 45,008 jobs created or maintained
Jobs created or maintained linked to foreign investments were increased by 30% compared to 2020, i.e. 45,008 jobs in 2021.
51% of international projects involve new facilities
France, a host country for industrial investments
The report shows that the process of reindustrialization of the French economy has accelerated, with 460 foreign industrial projects registered in 2021, an increase of 49%. These activities contributed to employment, with 15,000 jobs created or maintained, which corresponds to 34% of total employment in France linked to international projects.
France's ecosystem is increasingly attractive for innovation
In 2021, 155 R&D investment projects have been registered, representing 10% of the total foreign investment in 2021.
Strategic sectors are still making progress
France is a leading destination for the location of healthcare projects in Europe, with the number of projects increasing by 33% compared to the average level in 2014-2020 and the number of jobs by 72%. These investments concern both industrial projects and R&D projects of international companies specialized in the pharmaceutical industry.
France's attractiveness extends to a large number of areas. France attracts international investment in both the industrial and service sectors. In 2021, the main investment sectors are trade and distribution (14% of projects and 13% of jobs), IT services (9% of projects, 11% of jobs), consulting and business services (7% of projects, 6% of jobs), healthcare (6% of projects, 6% of jobs), and the automotive industry (5% of projects, 8% of jobs).
Investment decisions are spread throughout the country
45% of investments were made in towns with fewer than 20,000 inhabitants.
66% of investors are Europeans
Followed by North America (19%) and Asia (8%). Germany is the leading investor in France.
Measures in the "Relaunch France"  (France relance) plan deemed relevant to support FDI and France's attractiveness
The emergency economic support measures are viewed very positively by foreign business leaders in their ability to support business activity. In 2021, at least 4,000 new hires were announced by international companies thanks to the support of these measures.