News
28 September 2017
Business France publishes 2016 Annual Report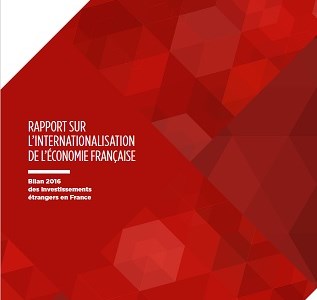 Business France today published its "2016 Annual Report: Foreign investment in France. The international development of the French economy".
The figures speak for themselves: France is an increasingly attractive investment location.
In 2016, three new foreign investments were confirmed on average every day. France attracted 1,117 new job-creating foreign investment decisions in 2016 – up 16% from the previous year – that created or maintained 30,108 jobs.
Key to this success were France's numerous fundamental strengths: its central location, excellent communication and transport infrastructure, industrial prowess in a wide range of sectors, high productivity, and a well-qualified workforce.
In the light of such recognition, France continues to attract investment to 'strategic' business activities, and has now been Europe's leading destination for foreign investment in industry for more than a decade.
Innovation is recognized by business decision-makers to be a driving force behind France's attractiveness as an investment location, as is the thriving "La French Tech" ecosystem. In 2016, the 155 investment decisions in R&D, engineering and design, including 72 in R&D alone, confirmed this trend.
This report seeks to shed light on the two ways in which the French economy is becoming increasingly globalized, and the trade and investment synergies that are fueling business development throughout the country. France's strategic location makes it a natural export hub for countries throughout Europe and Africa. In 2016, as in the previous year, 30% of French exports were made by foreign-owned subsidiaries in France.
To find out more, click here to download the Annual Report, a summary and key extracts.